Our team, at Pan Laboratories, is committed to developing a deep relationship with clients. We strive to convert the technical or medical service engagements into a long-term business relationship.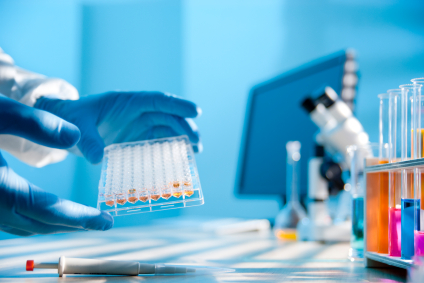 Licenses and Certifications
Jothi Pandian is the founder of Pan Laboratories. She has more than 25 years of experience in medical diagnostics and quality assurance programs. She has worked with various organizations.
Biomerica, Newport Beach, CA.

Interlab Associates Inc., Miami, FL.
Raj Pandian, Ph.D., Director of Scientific Affairs
Dr. Pandian is a veteran in medical diagnostics with more than 35 years of experience in test development and reference testing services. Dr. Pandian has worked in various capacities at Quest Diagnostics Nichols Institute for 32 years.
Senior Scientific Director of the Endocrinology Reference Laboratory.

Vice President of Laboratories and Scientific Affairs.

Senior Laboratory Director.

Senior Vice President of Reference Laboratory, Research and Development.
He is an affiliated clinical professor in the Department of Medicine at the University of California, Irvine, CA. Dr. Pandian has published more than 100 papers in peer-reviewed journals and delivered hundreds of scientific presentations. He has done his Ph.D. in biochemistry (endocrinology & immunology).
Alan Elias, M.D., Medical Director
Dr. Elias is an emeritus professor of Medicine/Endocrinology, University of California, College of Medicine, Irvine, CA. He has been associated with the University of California since 1977. Dr. Elias has held many positions at the UCI Medical School, including Division Chief, Department of Endocrinology and Metabolism.
He is currently a journal reviewer for more than 25 scientific/medical journals.
He is board-certified in endocrinology and internal medicine (USA).

He is a diplomat, Internal Medicine at the Royal College of Physicians, Canada.

 He supervised numerous research grants and published more than 150 publications in peer-reviewed journals and several books on endocrine-related topics.

He has also worked in translational research, particularly in the areas of oral insulin in the treatment of diabetes and psoriasis.